Our coaches are CrossFit Level 1 or 2 certified, meaning you're going to receive a top-notch workout to help you achieve your fitness goals, while also learning proper form and technique to remain injury-free.

Rebecca Rysewyk
Bio
Rebecca is a CrossFit L1 Trainer and our CFFC manager (she keeps our box running like a well-oiled machine). She is a wife and mother to two daughters, one of which also is a CrossFitter. She is passionate about helping others obtain a healthy lifestyle through fitness and nutrition, and that passion led her to the CrossFit community.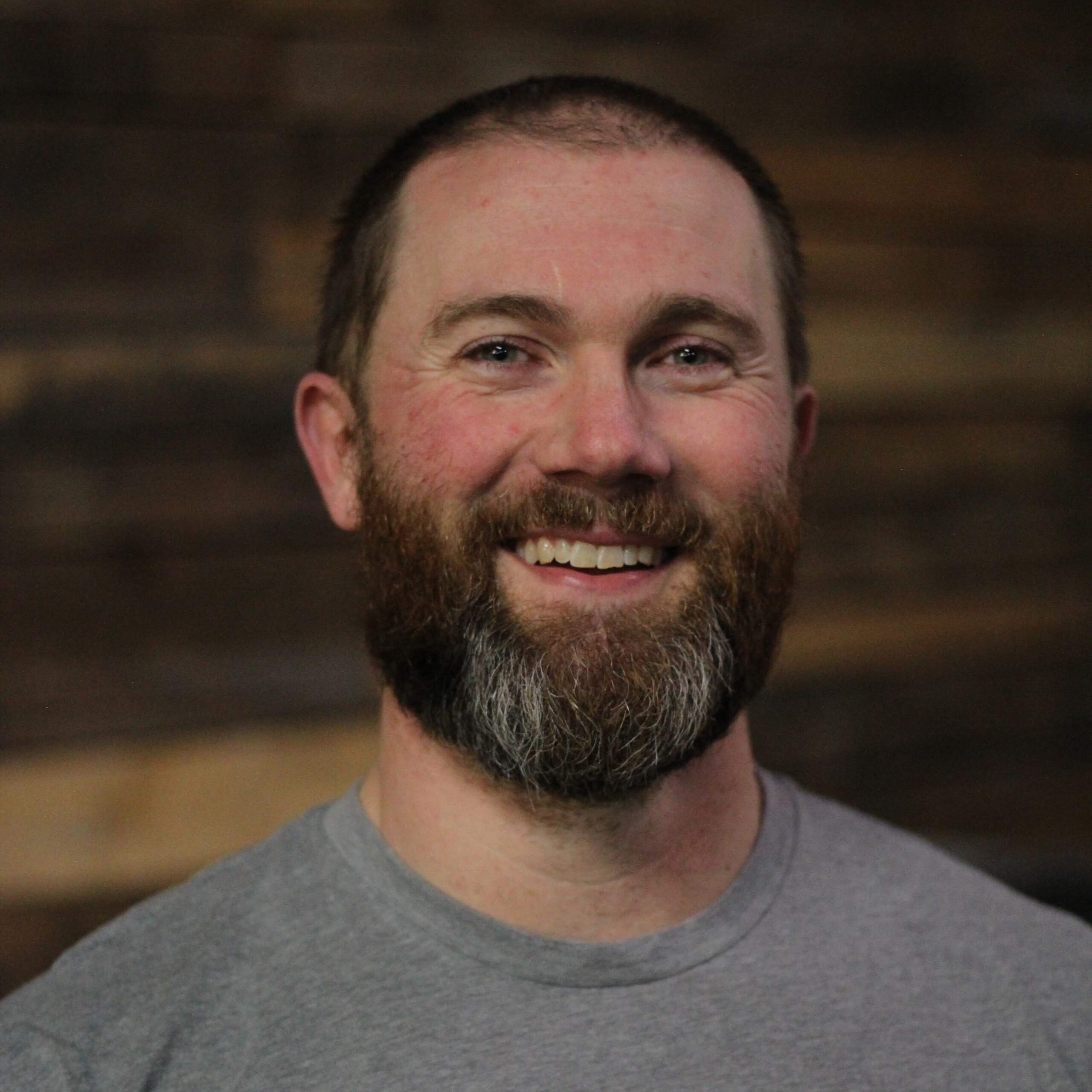 Matt Whitehead
Bio
Meet our senior coach at CFFC! Matt is a L1 CrossFit Trainer and CrossFit Weightlifting Trainer. He is a husband and father of two. He was born and raised in Virginia, but has lived in the Knoxville area for the past 18 years. He found CrossFit in 2012 and became a USAW Sports Performance Coach (Olympic Lifting) in 2013. When he is working out, he enjoys traveling/vacationing with his family, playing or coaching several different sports or relaxing with a good whiskey.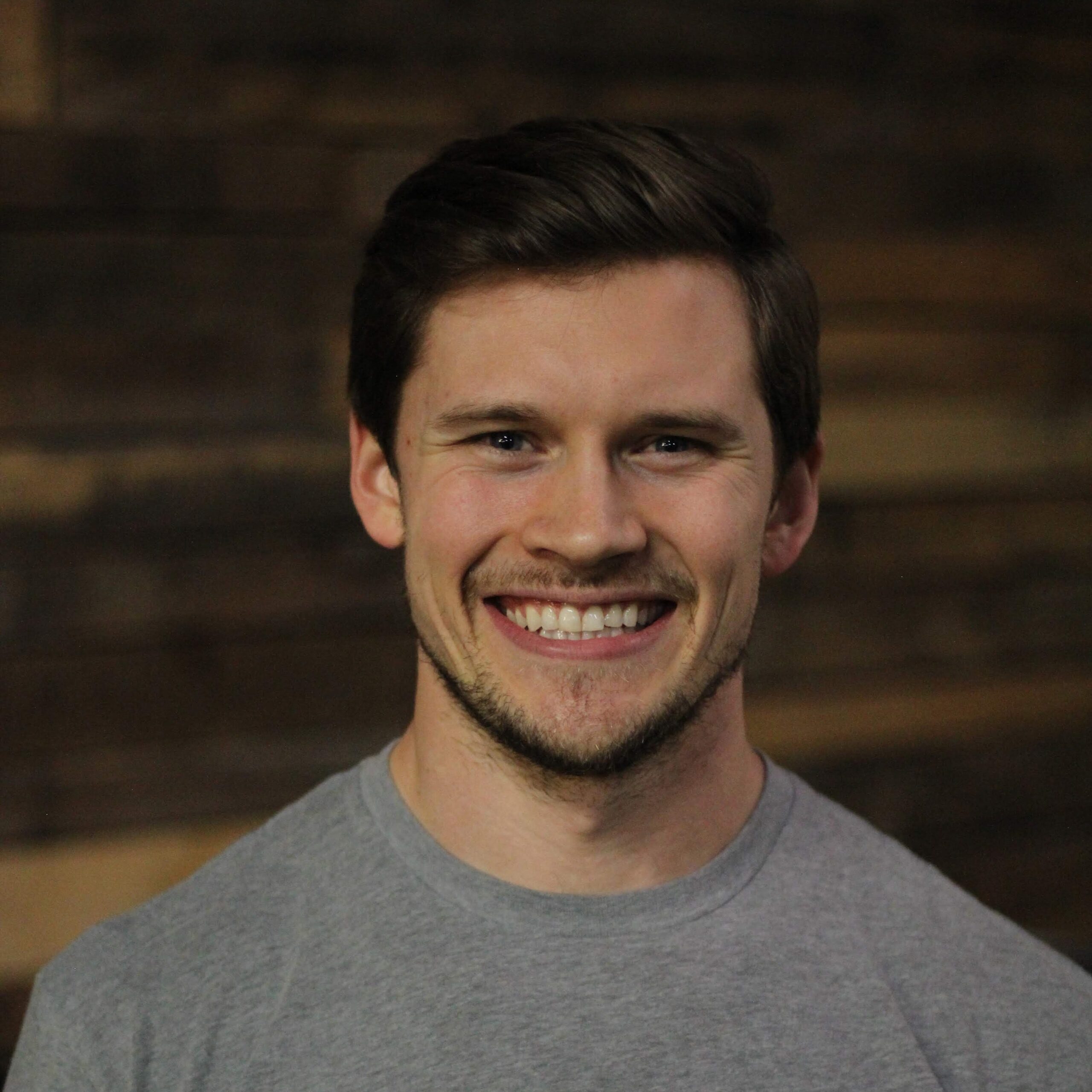 Bo Ackerson
CrossFit Coach (Level-2 Certified)

Bio
Bo is a L2 CrossFit Trainer. Bo and his wife, Leslie, have lived in Knoxville for the last few years. Bo went to school at Samford University on a Track and Field Scholarship, where he competed as a Decathlete. He holds the Southern Conference record for indoor heptathlon. Bo became a CrossFit Level 1 Trainer after graduating college as a way to share his passion for fitness and an active lifestyle with others. His favorite part about coaching is introducing new people to Crossfit, and believes that anyone, at any age or skill level, can improve their level of fitness and accomplish a lot more physically than they think they can. He works out in the gym, so he can enjoy being active outside the gym.
Tommy Turner
CrossFit Coach (Level-1 Certified)

Bio
Tommy is an L1 CrossFit Trainer. Tommy was born and raised in Ohio and graduated from The Ohio State University before moving to Knoxville in 2011. Growing up, Tommy played soccer, baseball and ran track through high school. Tommy currently serves with Knoxville Police Department's Neighborhood Bike Unit, as well as being a Tactical Athlete Instructor. With his job, Tommy understands how important physical fitness can be and loves to help others achieve their goals and be tougher human beings! If he's not in the gym, Tommy enjoys going on new adventures with his wife Lauren and just about anything outdoors.
Kelly Haire
CrossFit Coach (Level-1 Certified)

Bio
Kelly is a L1 CrossFit Trainer and owner of Kelly Haire Body Work, which is housed in our box. She is originally from Michigan but went to college in Kentucky, where she met her husband, Erickson. She found CrossFit after years of training for marathons and spending time alone in her gym's weight room. It took about a year before Erickson could persuade her to give CrossFit a try, and she became hooked after one class. The things Kelly loves most about CrossFit is that it is adaptable to anyone at any fitness level, and the encouragement of the community really pushes people to reach their goals. Aside from coaching, Kelly spends her time outdoors, playing board games, camping, and spending time with Irma her doggo.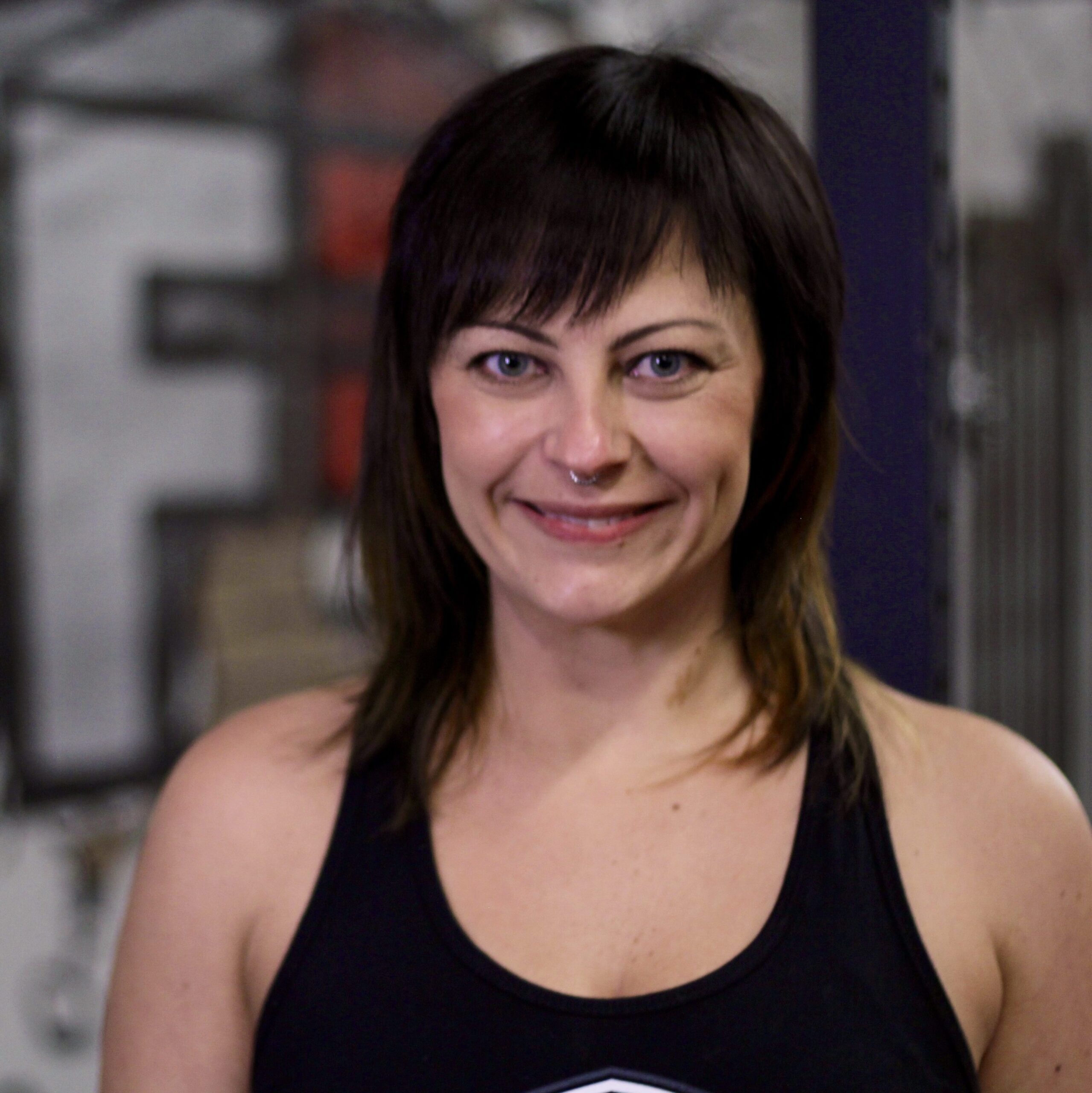 Jamie Marshall
CrossFit Coach (Level-1 Certified)

Bio
Jamie is a L1 CrossFit Trainer. She is a Knoxville native and graduated from the University of Tennessee, Knoxville in 2005 with a B.A. in Forensic/Cultural Anthropology. After college, her love for anatomy, physiology, and people led her into the world of fitness. She started personal training in 2008; in 2012 she was introduced to CrossFit and was immediately fascinated by the sport and sense of community that was created by it. In her free time, she enjoys hiking, biking, rock climbing, kayaking, camping and live music.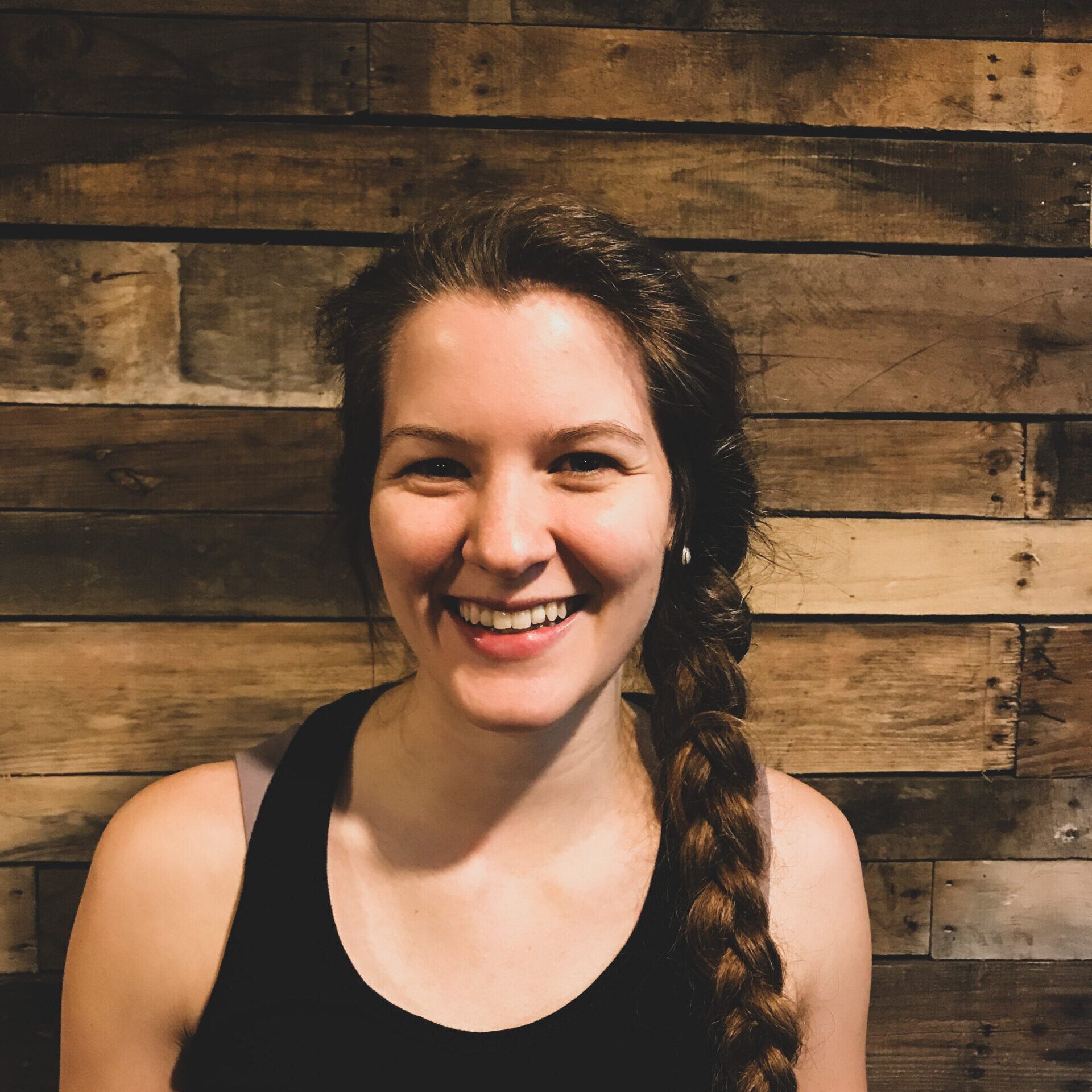 Lauren Stuart
CrossFit Coach (Level-1 Certified)

Bio
Lauren is a CrossFit L1 trainer and a BirthFit Coach. She is a wife (to Logan) and mother (to Tucker). She graduated from Tennessee Wesleyan College with a Secondary English Education degree and was a 7th grade ELA teacher at North Middle School where she coached track and Cross Country until she became a mother. During her pregnancy, Lauren became enamored with the culture of BirthFit and their attitude of training for birth and motherhood. She was coached by a BirthFit Knoxville coach while attending FirstCreek, and soon after her son's birth, traveled to receive her own certification. She and her husband have a home gym and love seeing their son enjoy their workouts just as much as they do. Lauren loves to see people of all ages and fitness goals use movement as a lifestyle and adapt it to where they're at in life.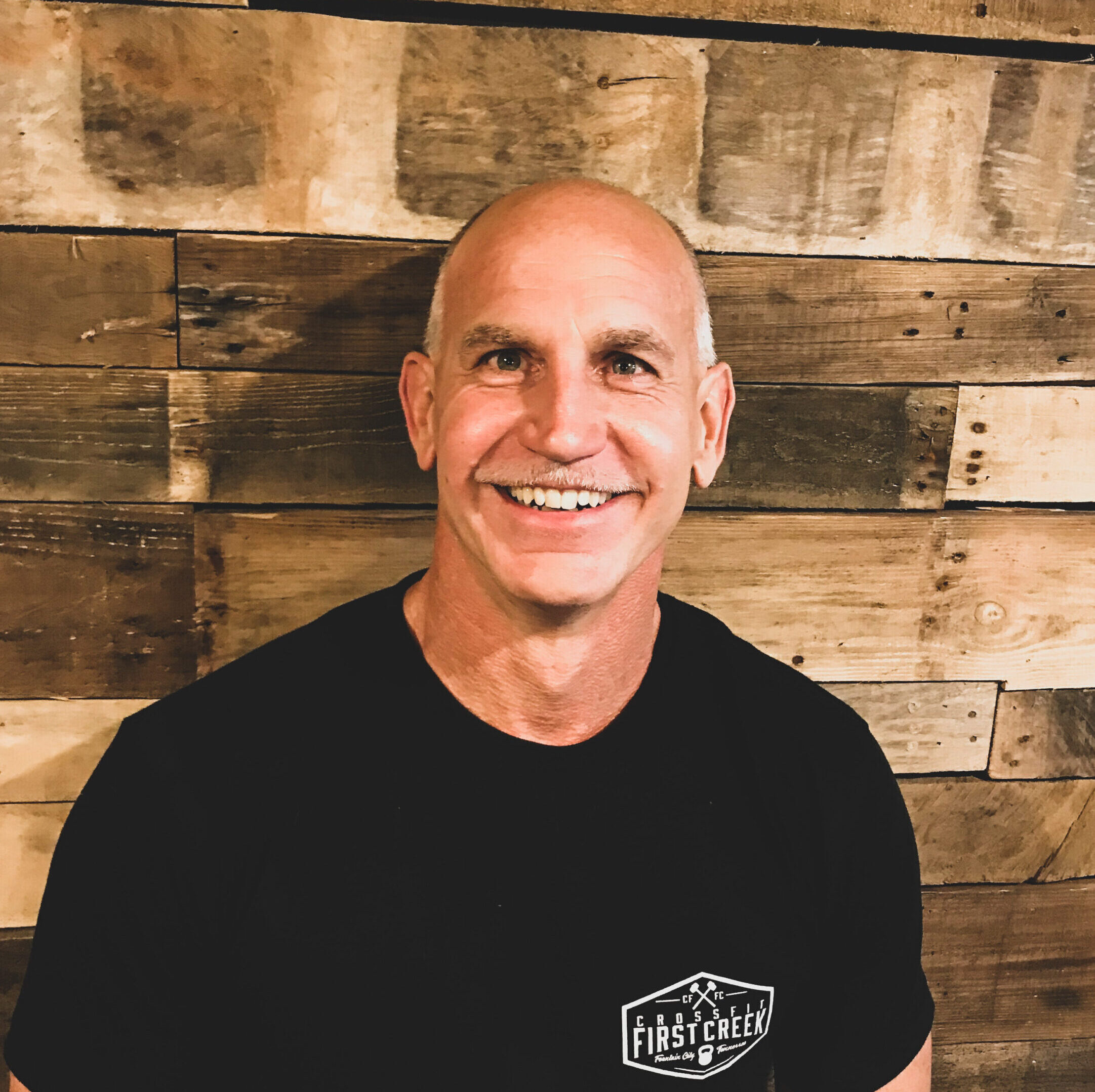 Eric Arnsdorff
CrossFit Coach (Level-1 Certified)

Bio
Eric is a Crossfit L1 Trainer and is one of CFFC's owners. He been involved in CrossFit since February 2012. As an adult and father of two active girls, he has coached youth athletics and served as a board member and president of a youth park. He is also an avid tennis player. Outside of the gym, he is a professional engineer and has been with Siemens Medical Imaging for 13 years. Being a coach, Eric hopes to help anyone he can, to find out how becoming more fit can change their life and that there's a lot more to CrossFit than just a daily workout at the gym.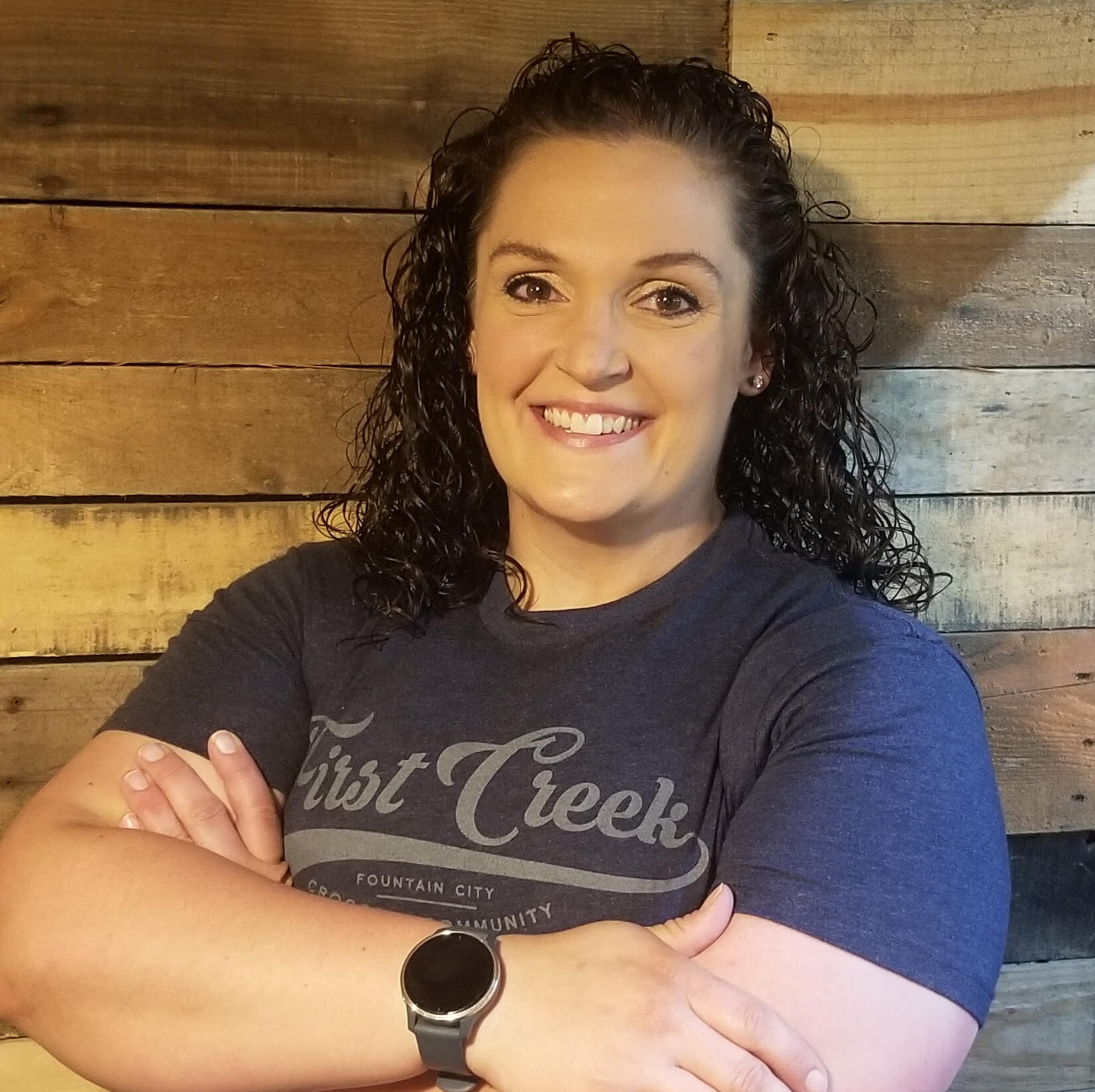 Nicola Tucker
CrossFit Coach (Level-1 Certified)

Bio
Nicola is an L1 CrossFit Trainer and CrossFit Kids coach. Nicola has lived all across the country, but would tell you she is from Virginia, where she lived before moving to Tennessee as a teenager. Nicola is a graduate of the University of Tennessee and a 13-year veteran of the Knoxville Police Department, having served many roles including Tactical Athlete Instructor. After joining CrossFit, Nicola quickly noticed how much kids want to mimic the actions of their parents who are taking classes. She took the initiative to obtain her L1 and complete a CrossFit Kids coaching course. Nicola's desire to coach up the next generation doesn't stop her from wanting to coach parents to be excellent examples of health.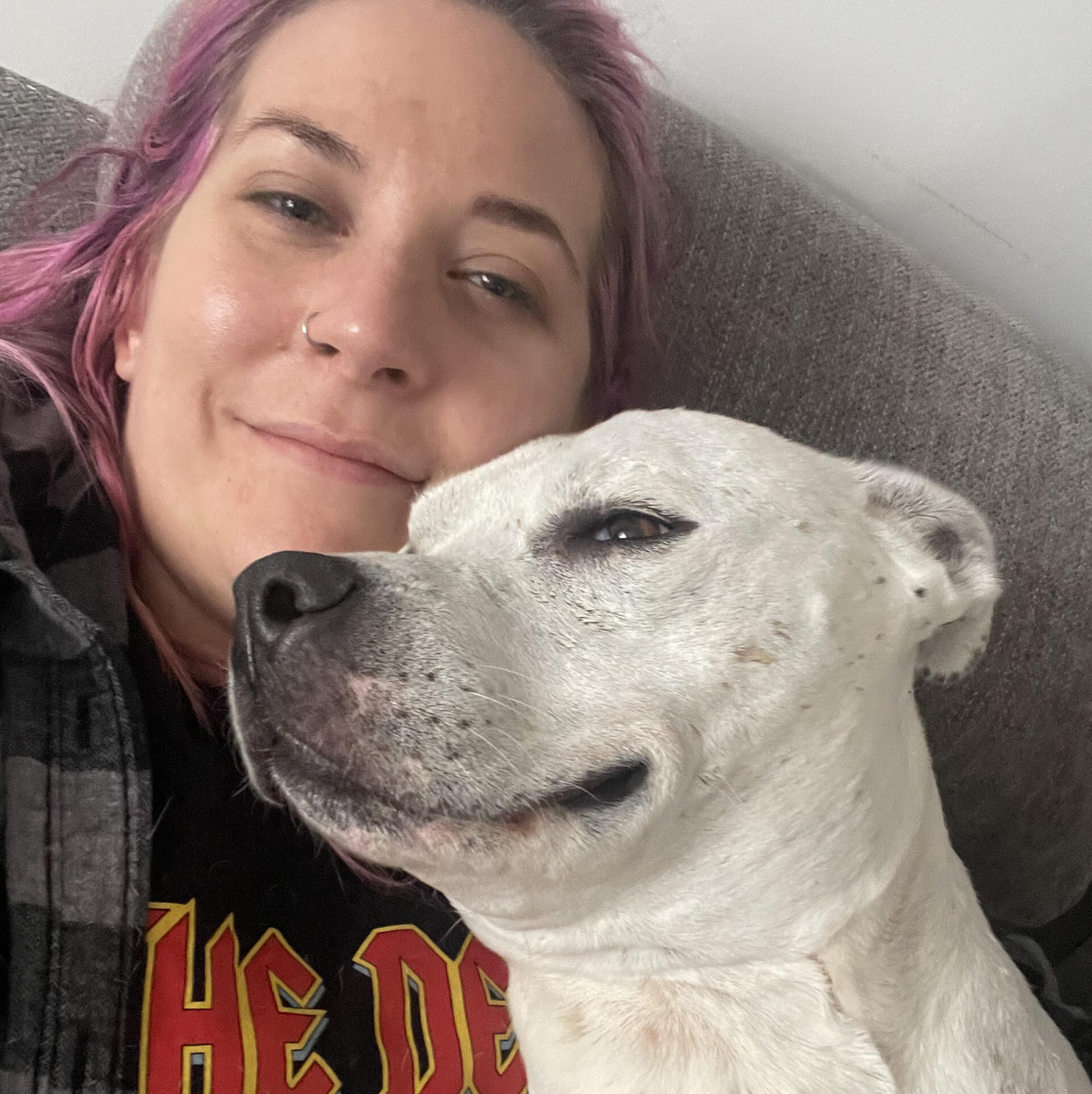 Coy Tucker
CrossFit Coach (Level-1 Certified)

Bio
Coy is an L1 CrossFit Trainer and has judged sanctional-level CrossFit competitions. Coy grew up in Fountain City and is a University of Tennessee graduate. As a 15-year veteran of the Knoxville Police Department, Coy understands the necessity of a healthy lifestyle. Prior to starting CrossFit in 2017, Coy faced declining health and utilized exercise and nutrition to reverse multiple severe health problems. This greatly improved health has given Coy a strong desire to coach others to a healthier lifestyle. When he isn't working or at the gym, he enjoys spending time with his wife, Nicola, and their two boys as well as being an avid baseball fan.