September's Athlete of the Month
"As a young woman, I can say that CrossFit has changed my relationship with my body and view of myself in all the right ways. If I could tell teen girls and other young women one thing, it would be to pick up a barbell."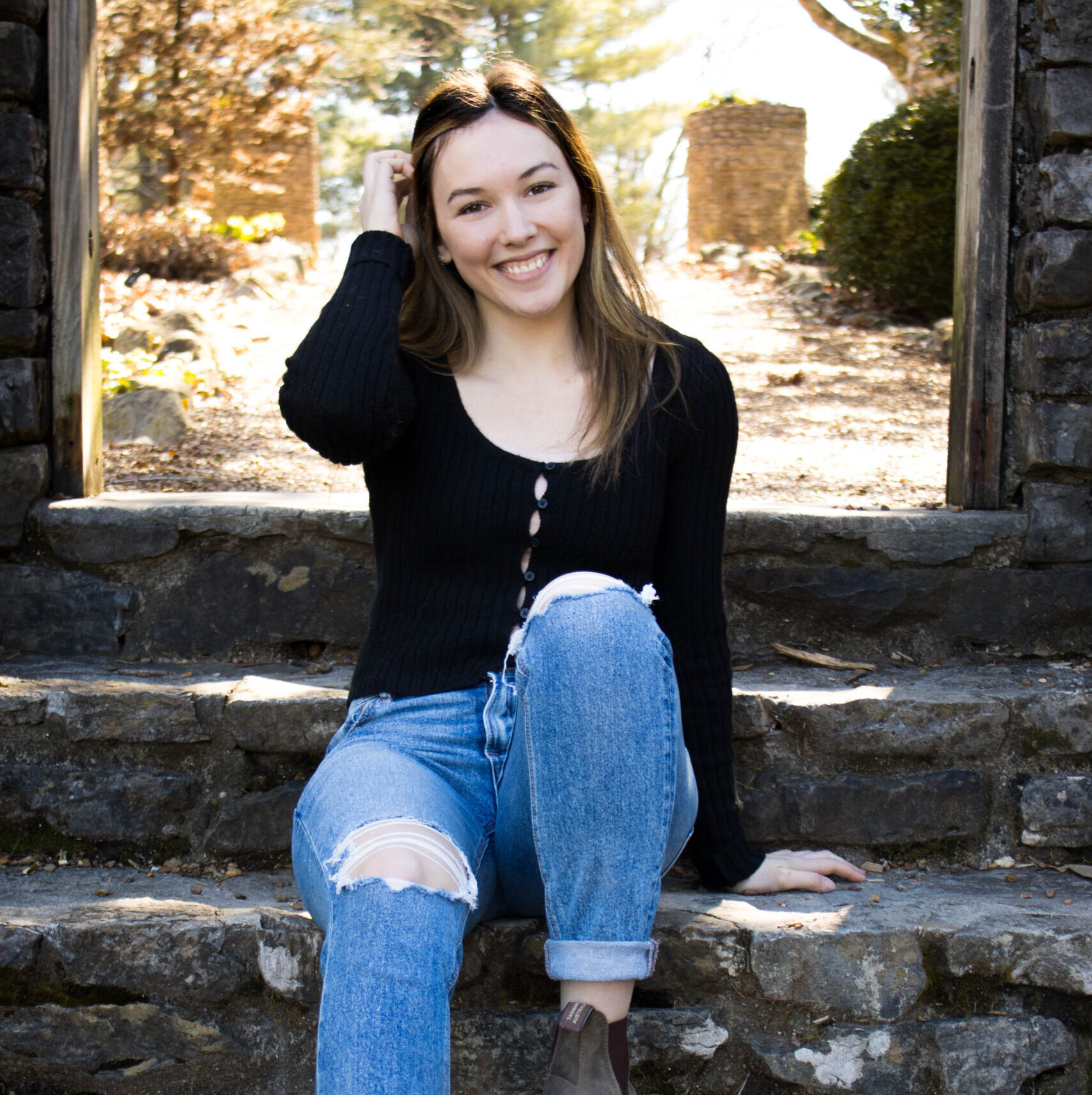 We sat down with Jamie to learn more about her CrossFit journey, as well as life outside of the gym.
TELL US ABOUT YOURSELF?
Originally from Washington State, I moved to Knoxville a little over a year ago with my boyfriend and our two dogs, who are absolutely spoiled. I love the ocean and PNW mountains, so the Tennessee landscape was a shock when we first got here, but we love it and all the people we've met so far!
HOW LONG HAVE YOU BEEN WITH CFFC?
I've been with Crossfit First Creek for just about a year. We tried three other CrossFit gyms before finding this one. After one class, we knew it was our gym.
WHAT MADE YOU START CROSSFIT? WHAT HAS KEPT YOU DOING IT? HAS YOUR MOTIVATION CHANGED SINCE YOU FIRST STARTED?
I used to be about 25 pounds heavier and very inactive, so I started running to lose weight. After meeting my boyfriend, an active CrossFitter, he finally convinced me to go to one class with him. It took an entire year to convince me, and I was reluctant and so nervous to step into the gym, but I went just to say that I tried it. After a tough Hero WOD, I felt better and more encouraged by the people in that gym than I ever had on a trail run. I started going to class five times a week after that. What started as motivation to lose weight and be thin quickly evolved to wanting to be my best, strongest self. I love seeing what I can push my body to do!
WHAT HAVE YOU LEARNED SINCE JOINING CFFC?
There's enough success to go around. Hitting a PR or finally getting a pull-up is a great feeling, but it's also amazing to watch the whole gym cheer on someone who just got their first rope climb. Getting to share the success with all the people who support you is what makes it worth it.
WHAT IS YOUR PROUDEST CROSSFIT MOMENT?
Getting my very first strict pull-up!
WHAT IS YOUR FAVORITE LIFT, MOVEMENT, OR WOD? LEAST FAVORITE?
I love clean and jerks because they make me feel strong. I'm also always a fan of some double-unders. I could definitely do without wall-balls…
WHAT DO YOU ENJOY MOST ABOUT CFFC OR JUST CROSSFIT IN GENERAL?
The people at CFFC make all the difference. I'd never really been a part of a community before this, and it feels good to have found my people. I love catching up with friends and then spending an hour sweating our butts off together. I think there's something to be said about surrounding yourself with other people who want to be their best selves and who want the best for you too.
WHAT IMPACT HAS CROSSFIT HAD ON YOU IN AND OUT OF THE GYM?
Feeling strong and confident in the gym has helped me with confidence outside of the gym too. I know I can do hard things, both mentally and physically. I can also happily say that, now, I don't need a cart when I'm grabbing the bag of dog food at Costco 😏
WHAT ARE YOUR CROSSFIT GOALS? HOW CLOSE ARE YOU TO REACHING THEM?
Right now, I want to deadlift 300lbs and get my first bar muscle-up. I really couldn't tell you how close I am to either of these goals… Some days, they feel within reach. Other days, they feel a million years away.
WHEN YOU ARE NOT CROSSFITTING, WHAT IS YOUR FAVORITE THING TO DO?
If I'm not in the kitchen baking a cake, I love a good hike with my dogs and a big burrito afterward!
WHAT IS ONE FUN THING ABOUT YOU THAT WE MAY NOT KNOW YET?
I'm an amateur beekeeper. Since moving to Knoxville, I don't have any bees, but I'm hoping to get a new hive started next spring. I got into it because I saw a really interesting video on bees about 5 years ago and thought, "Those are just about the coolest creatures I've ever seen. I want to learn about them. I could do that." So I did.
WHAT IS THE ONE TIP YOU'D GIVE SOMEONE CONSIDERING CROSSFIT OR WHO IS NEW TO CROSSFIT?
Just do the dang thing, no matter where you are in the process. Everyone starts somewhere. The people around you are going to cheer you on no matter if you're squatting an empty barbell or 250 pounds.
WHAT IS YOUR DIET LIKE? HAS IT CHANGED SINCE STARTING CROSSFIT? WHAT IS YOUR FAVORITE WORKOUT FUEL?Since starting CrossFit, I think I eat more than I ever have in my entire life. My diet has evolved to include a lot more protein, and I'm more conscious about what foods I'm eating and the impact they'll have on me.
ANYTHING ELSE YOU WOULD LIKE TO ADD?
As a young woman, I can say that CrossFit has changed my relationship with my body and view of myself in all the right ways. If I could tell teen girls and other young women one thing, it would be to pick up the barbell.