CrossFit First Creek – CrossFit
Warm-up
Warm-up (No Measure)
WARM-UP, GENERAL

• Partner A rows for 1 minute while partner B does running single-unders. Switch places then repeat one more time through so that each person has rowed twice and executed the running single-unders twice.

• 10 Squatting Y-raises https://www.youtube.com/watch?v=aznmplQ6QuQ

• 10 PVC Sotts press

• 10 Prone Scorpion
WARM-UP, THRUSTERS

With an empty barbell,
5 Front Squats

5 Push Press

5 Thrusters w/pause at top.

5 Thrusters.
Find a working weight, this should allow a minimum of 10 consecutive thrusters.
WARM-UP, PULL-UPS
Shoulder Pre-Hab

5 Pausing kip swings.

10 Kip swings.

5 Strict pull-ups with a 1-sec pause at the top

5 Kipping pull-ups or 5 ring rows.
WARM-UP, FRAN
3 rounds of 5 thrusters and 5 pull-ups (or ring rows).
Rest 5 minutes, but remain active and moving.
Metcon
Fran (Time)
21-15-9
Thrusters, 95# / 65#
Pull-ups
Cool-Down
Warm-up (No Measure)
3min slow row

1 minute in a seated straddle.

1 minute/side rolling the lats.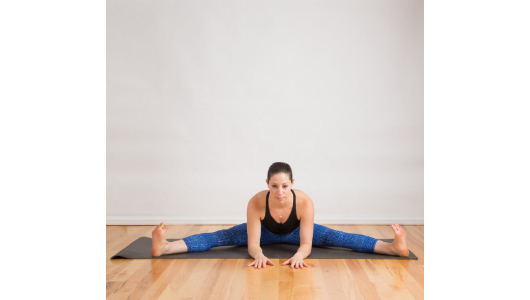 Accessory work
Toes-to-Bar – December 2018 Skill
Complete 3 sets of:

30 Second AMRAP seated pike raises (hands between hips and knees).

1 Minute rest between sets.